Are you looking for Web Design in Lancaster? Queen B Marketing and Websites is a quality digital marketing company based in Lancaster. We have a portfolio of happy clients across the UK due to our personal service and dedication to our clients.
We work with clients both locally and nationwide to help them develop there online presence in to a portfolio they are proud of. Taking our time to know our clients as individuals and understanding how their companies work allows us to provide a first class service.
Online re brand in lancaster
Recently we helped to re brand a local cleaning company Lune Property Services (formally The Lune Cleaning Co) to cover the expansion of their services. As their branding only represented the cleaning services they offer they required something to cover property services portfolio as a whole.
Starting with a marketing review to highlight what work was required, we then put together a new marketing strategy. We listened to our client and what they were looking for and suggested packages more suitable to their needs. Our aim is to ensure every client understands what we recommend and why for their digital marketing.
Web Design Company in Lancaster
Since the client has joined Queen B Marketing and Websites they have seen an increase in enquiries. In addition they have managed to streamline their marketing therefore saving money. While also having a more relevant portfolio for their business via the new website.  As this company is local meet with our client every month to keep them up to date with our progress. Overall they are very pleased with our work and therefore continue to invest in to a growing digital presence.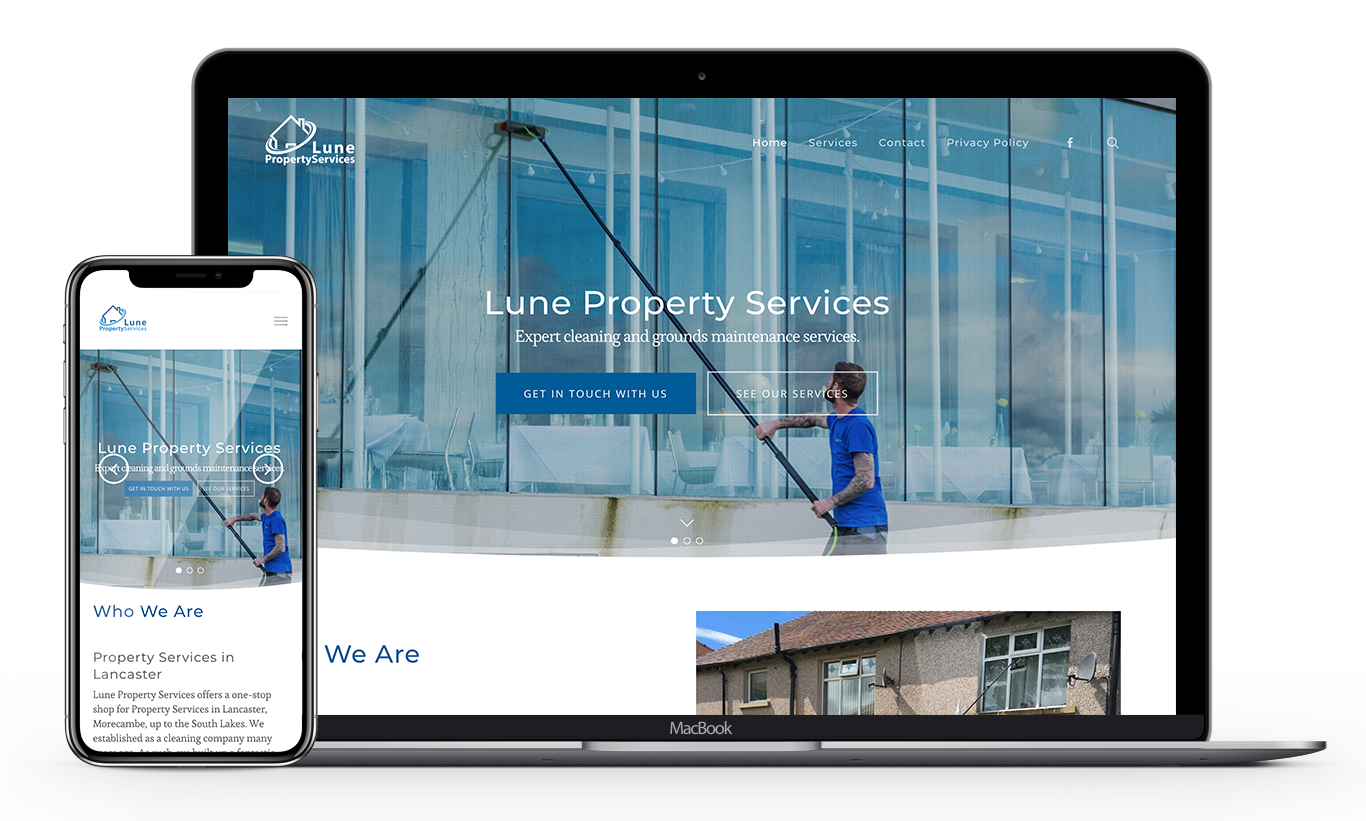 DON'T JUST TAKE OUR WORD FOR IT!
Customer satisfaction is our number one priority! We feel this is reflected in the reviews we receive via our Facebook Page. You can see what this client had to say about our service below. You can also visit our Facebook Page to read more.
Fantastic service from start to finish love our website can not recommend enough.